Best Prostate Surgeon in Ghaziabad, Prostate Laser Surgery in Noida, Ghaziabad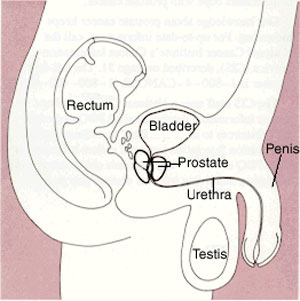 The prostate organ is a typical wellspring of restorative issues for men. Surgery is a standout amongst the most widely recognized medicines for an assortment of prostate issues. While other treatment choices accessible, prostate surgery is frequently the treatment of decision for prostate disease.
Types of Prostate Surgery
There are multiple types of prostate surgery that are available to treat prostate conditions. The two most common conditions, benign prostatic hyperplasia (BPH) and prostate cancer, can be treated with surgical techniques. Some patients may opt for medication or non-surgical therapies, depending on how aggressively they and their doctor would like to treat the condition.
Risks of Prostate Surgery
Every surgery has risks and prostate surgery is no different. In addition to the standard risks of surgery and the risks of anesthesia that are present for every surgery, there is risk specific to prostate surgery. These risks include, but are not limited to, erectile dysfunction and problems with urination.
Turp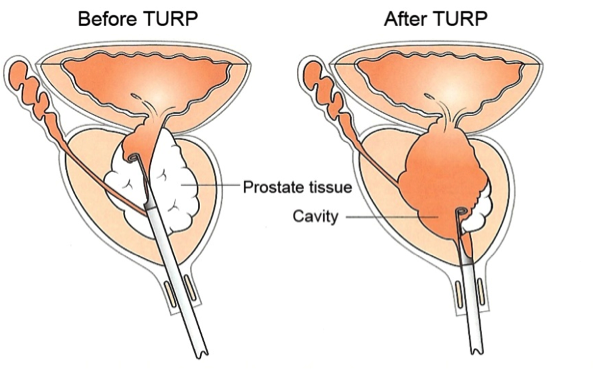 Transurethral resection of the prostate (TURP) is a kind of prostate surgery done to decrease direct to outrageous urinary signs caused by a widened prostate, a condition known as considerate prostatic hyperplasia (BPH).
In the midst of TURP, a joined visual and surgical instrument (resectoscope) is inserted through the tip of your penis and into the tube that passes on pee from your bladder (urethra). The urethra is incorporated by the prostate. Using the resectoscope, your pro trims away wealth prostate tissue that is blocking pee stream and grows the traverse of the channel that empowers you to debilitate your bladder.
TURP is a champion among the best decisions for treating urinary indications caused by BPH. To choose if TURP or another treatment is the right choice for you, your pro will consider how genuine your signs are, what other restorative issues you have, and the size and condition of your prostate.
Holep

Holmium laser enucleation of the prostate (HoLEP) is a treatment for an enlarged prostate (benign prostatic hyperplasia).
During HoLEP, a laser is used to precisely remove the obstructive portion of the prostate, similar to open surgery without the need for incisions. A separate instrument called a morcellator is then used to cut the prostate tissue into easily removable fragments. With HoLEP, surgeons remove the entire portion of the prostate gland that can block urine flow, which improves urinary symptoms and provides a lasting solution as there is nothing to grow back following this procedure.
HoLEP is an effective and less invasive alternative to older, more traditional methods of removing prostate obstructions. In addition, HoLEP preserves removed tissue for microscopic examination. After the procedure, Mayo Clinic pathologists can examine the tissue for the presence of other conditions, including prostate cancer.
Laser bni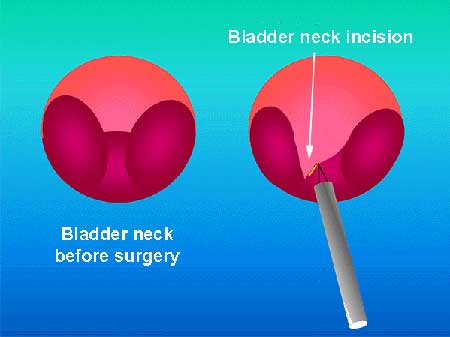 This operation is carried out on a man's bladder neck which has narrowed with minimal Prostate enlargement or after a prostate operation to relieve his symptoms when scarring has caused the narrowing e.g TURP.
Bladder neck incision is carried out with an endoscopic instrument passed up through the opening of the penis and the bladder neck cut (incised), allowing it to spring open.