Kidney Cancer Treatment in Ghaziabad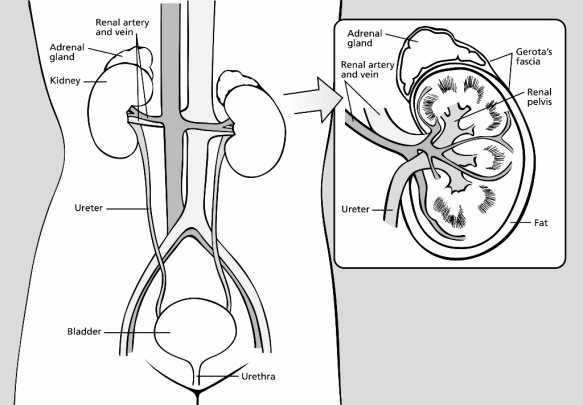 What is kidney cancer?
Kidney cancer is a cancer that starts in the kidneys. To understand more about kidney cancer, it helps to know about the kidneys and what they do.
What are the risk factors for kidney cancer?
A risk factor is anything that affects your chance of getting a disease such as cancer. Different cancers have different risk factors. Some risk factors, like smoking, can be changed. Others, like your age or family history, can't be changed.
But having a risk factor, or even several risk factors does not mean that you will get the disease. And some people who get the disease may have few or no known risk factors. Even if a person with kidney cancer has a risk factor, it is often very hard to know how much that risk factor contributed to cancer.
Scientists have found several risk factors that could make you more likely to develop kidney cancer.
How is kidney cancer treated?
The treatment information in this document is not official policy of the Society and is not intended as medical advice to replace the expertise and judgment of your cancer care team. It is intended to help you and your family make informed decisions, together with your doctor.
Your doctor may have reasons for suggesting a treatment plan different from these general treatment options. Don't hesitate to ask him or her questions about your treatment options.
Radical Nephrectomy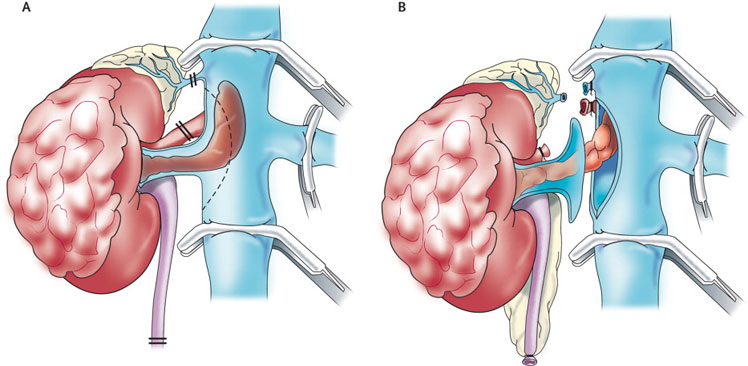 Radical nephrectomy is the treatment of choice for localized renal cell carcinoma(RCC). In certain circumstances, radical nephrectomy is also indicated to treat locally advanced RCC and metastatic RCC.
With the advent and increasingly mainstream use of abdominal CT scanning and ultrasound imaging in recent years for various abdominal and, occasionally, chest complaints, incidental detection of RCC has increased in asymptomatic patients. Currently, more than 50% of RCC cases are detected incidentally. These tumors tend to be smaller and of the lower stage, resulting in better survival rates, lower recurrence rates, and lower metastasis rates than RCC detected in symptomatic patients. Symptomatic RCC presents at a significantly higher stage and grade, and tumors are substantially more aggressive than incidentally discovered lesions, particularly at later stages.
IVC Thrombus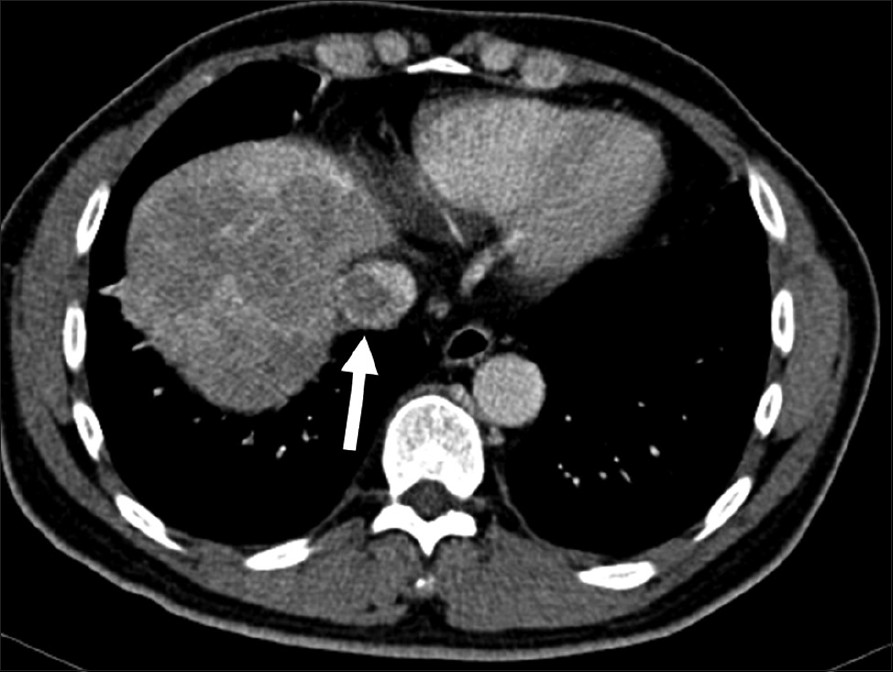 Mediocre vena cava (IVC) thrombosis is a perilous condition that is once in a while analyzed in the baby blues period. In the puerperal setting, it is apparently the consequence of augmentation of the clump from either the iliac or ovarian veins. Ultrasound has demonstrated an important methods for exhibiting profound venous thrombosis in pregnancy1-4. In the present case, baby blues IVC thrombosis was exhibited utilizing shading stream Doppler ultrasound where the analysis was not suspected.